Testimonials

Lori, Thank you from the bottom of our hearts for all that you did during this amazing & special time in our lives. The flowers turned out beautiful! We couldn't have asked for more! Love always, Lindsey and Tre

Dear Lori, Christian and I appreciate the beautiful job you did for our ceremony and reception. It was a wonderful gift of your talents, and you truly outdid yourself providing the most magnificent flowers we've ever seen! Everything was perfect, from the bouquets to the centerpieces. We were truly touched and will never forget our wedding - thank you! Love, Emily and Christian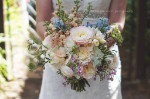 Lori, You are such a sweetheart. I want you to know that we received countless compliments about the flowers everywhere from the beach club table arrangements to the TPC, to the brunch-everything was perfect. I still can't pick a favorite tall or low- for the reception- both were so unique and creative. What beautiful memories we will all share. Thanks so much for everything! Diane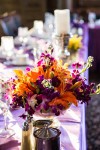 Corporate Events can SHINE too!
Dear Lori, Thank you so much for all your assistance with the table decorations for our golf tournament. The centre pieces were enjoyed and admired by everyone and the day was a huge success! We raised a great fund which we donated to the American Cancer Society for use in the Jacksonville area! You are always so helpful and I appreciate all you do to make lives in Ponte Vedra so bright, happy and special. Warm regards, Deborah

Hi Lori,I just wanted to tell you again how beautiful the flowers were. You did a fantasticjob-we have been enjoying them all week-they still look like fresh picked!!!Thanks for helping make our Children's weddings a beautiful memory!Tody/The Livingston Family 2013 AND 2014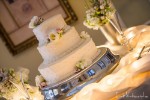 Dear Lori, Thank you for bringing so much beauty to our wedding. All of the flowers we beautiful and we appreciate all of the time and effort you put into all of the bouquets. I especially loved the bridesmaids orchids with the accent of fine glitter spray, and my bouquet was gorgeous and looked exactly like the picture I showed you. Everything you did showed how much you care about your customers to put that kind of quality into your products. Thanks again and I will definitely recommend you to others. Best, Angie and Steve

Dear Lori,Thank you so much for giving your time and sharing all your tips with us for making our flowers look great! We all loved having you! God Bless you and yours! Marta and the flower ministry ladies

Dear Lori, I wanted to take this opportunity to thank you for your support and contribution to "Think Pink" on Monday, October 8th. The event would not have been as successful without your participation. Guests were greeted by a perfectly pink setting with a larger than life floral arrangement you provided. We were able to raise a generous fund for the Donna Hicken Foundation through ticket sales and the silent auction. The funds we have raised will assist women on the First Coast who are battling breast cancer and need financial assistance to get through such a difficult time. We couldn't be more pleased with the outcome and we couldn't have done it without your involvement! Warmest regards, Sonjia

From Wedding Wire 6.19.13"Lori was wonderful to work with and I loved how my wedding flowers turned out. I actually found her through wedding wire. When I contacted her with my budget and my date (wedding on a Sunday evening on a holiday weekend) she was willing to work with me, and was enthusiastic about meeting to discuss my vision. She listened closely to what I had to say and looked at the Pinterest board images I shared and offered suggestions to meet my needs. She even went out and secured new materials to make my beach wedding perfect - driftwood and sea fans. And incorporated other local elements- native saw palmetto leaves, and local orchids, which I thought was so cool since I wanted to use some native/local plants. The bouquets she designed were absolutely stunning - colorful and textural- and my bridesmaids and I were thrilled. I am so happy that I went with Lori as my florist. I needed someone who would work with me on out of the box ideas. I trusted her and she went above and beyond! " Andrea M.